Christmas is well and truly on its way and here at the Heritage Park Hotel, we've put together a range of Christmas menus and events suitable for the whole family.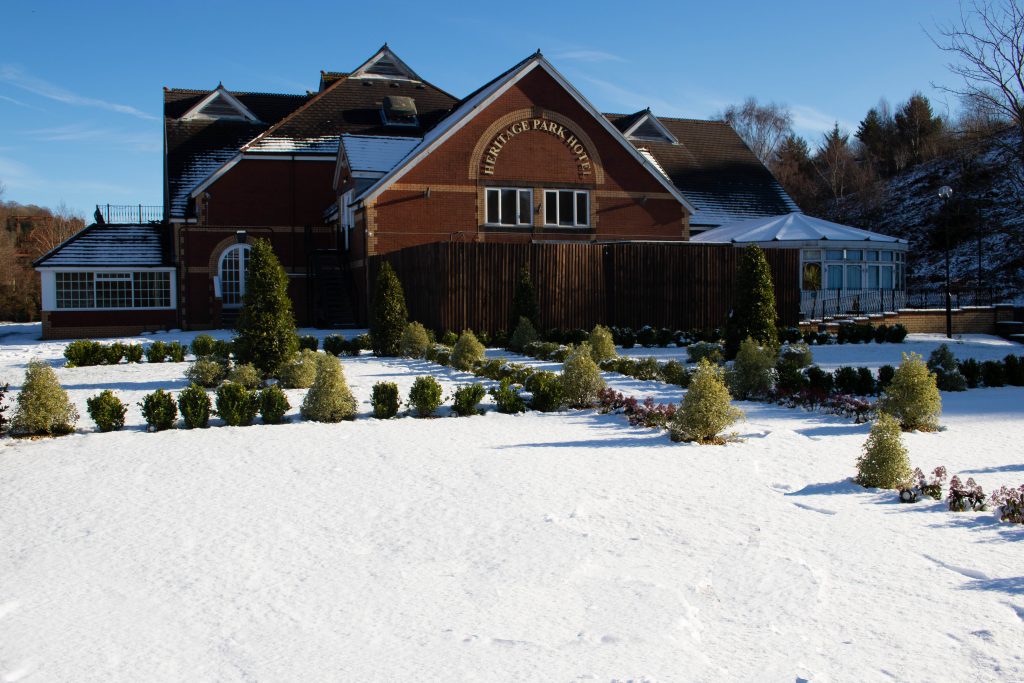 So what better way to give you all a small introduction to Christmas at the Heritage Park Hotel than by a few comments from the hotel manager Adam Giles who has put a lot of thought into this year's events and how they represent our hotel and our values.
Adam has worked at The Heritage Park Hotel since January 2021. He has been born and bred in pubs starting work at the young age of 12 with his parents in their pubs. Adam has a keen eye for all things culinary as he worked as a Rosset standard chef for 11 years. He then went on to pursue a front of house career in London, after a wealth of experience Adam made the move back to Cardiff in 2015 to start a family of his own and now has a 3 month old little boy named Arlo and a 2 year old American Akita, Ralph.
Here is what Adam had to say about his thoughts on Christmas and Christmas 2021 at the Heritage Park Hotel.
What do you love most about Christmas?
Adam says "For me, it's spending time with my family. Despite Christmas being the busiest time of year for the business it's also a time where families everywhere get together and we're happy we can create a space at the hotel for families to do that"
What Christmas event are you looking forward to the most?
"Myself and the team put a lot of thought into the Christmas events ensuring there was something for everyone to enjoy. Personally, I'm a massive fan of Faulty Towers so I'm definitely looking forward to our Basils Christmas Carol event the most."
What do you think the Christmas menus and events say about Heritage Park Hotel?
"The most important thing to us is for us to make sure everyone enjoys Christmas this year through our events or in our restaurants by providing top quality, homemade food by our chefs delivered with a smile by our friendly service team. There truly is something for everyone"
What Christmas dish are you looking forward to trying though most?
"I am so looking forward to trying our slow braised lamb shoulder, this dish is featured on our Christmas Day menu and our inhouse chefs are excellent"
To find out more about our Christmas menus and events take a look here and make you're booking today. Christmas fun for the whole family!