Though COVID-19 has brought with it many unpredictable challenges and changes, throughout this unprecedented time, the notion of love and unity has never seemed so profound.
Whilst many couples were left with no choice but to halt on the wedding planning, sending out postponement notes instead of invitations, the recent shift in lockdown restrictions has welcomed a new surge of excitement for those pre-wedded couples.
Soon, the wedding industry will rise to its' feet once more, confident as planners and venues deliver new innovations to happy couples seeking to tie the knot sooner rather than later. While it was perhaps considered large traditional weddings were the go-to-theme for the ultimate celebration, it seems that now, more intimate and smaller wedding affairs are the next big thing. But how do you plan the perfect wedding post-lockdown and what are the benefits to a more intimate and delicate wedding ceremony?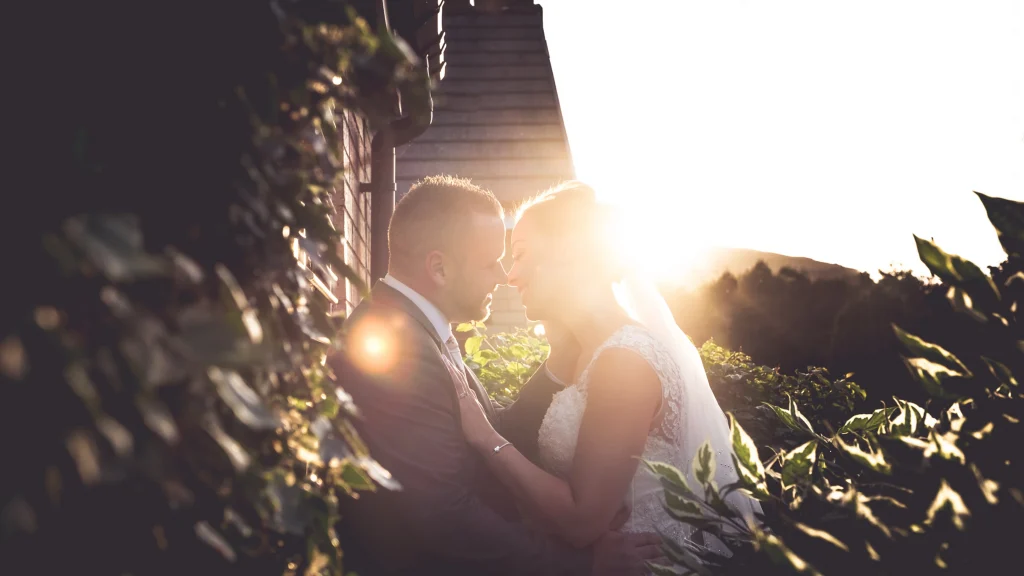 Ask any bride and groom for their favourite part of wedding planning, and we'd guess that the Guest List doesn't feature in the answer!
For most couples, preparing the final guest-list can be time consuming, painstaking and quite frankly, overwhelming. All things considered, choosing who will attend your big day will likely be the most stressful element of your wedding planning, as you consider a host of different factors – including venue capacity, catering budgets, and table seat planning. If you and your partner sometimes disagree on friends, relatives and other personalities, there'll likely be discussions on who should come and why they should.
Now that venues are having to restrict numbers, and social distancing measures must be set in place, it's easier than ever to condense your wedding list down to the people you most want present on your special day. If you're planning a post-lock down celebration, numbers will be limited, so ensure the people you invite have significant relationships to each of you. This is great news really, no stress or worry about offending people who don't quite make the cut, and no added pressure of allocating an extra budget to accommodate for more people than necessary! Choosing the ideal wedding venue is an imperative part of the planning process.
You don't want to just marry anywhere; you'll want to find somewhere that's perfect and perhaps even meaningful for the two of you. Perhaps you've always had somewhere in mind, but you've resisting visiting because their 'minimum numbers' requirement doesn't tally up with your guest list. In contrast, you might have side-lined more intimate venues because they're unlikely to accommodate the people you've invited. Now that venues are having to cater for smaller parties, regardless of actual capacity, the new list of accessible venues might just surprise you! So, take time to research the ideal place for your wedding celebration.
Are you looking for somewhere rural and quiet, tucked away from the noise of city roads and towns? Perhaps an intimate ceremony in a spectacular and beautiful outdoor space. Or are you going to opt for that manor house or prestigious hotel you've eyed up for years, but could never quite find the numbers to fill? At Heritage Park Hotel, the options are endless as we've recently refurbished our wedding spaces both indoors and outdoors to cater for your perfect celebration.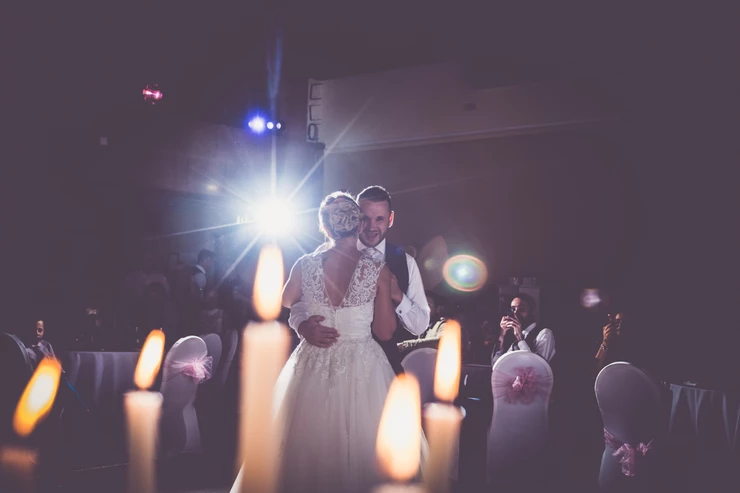 The usual catering structure of sit-down wedding breakfast and evening reception finger-buffet may no longer be that relevant.
Many couples (and indeed, venues) will be thinking of new ways to safely deliver food to tables as they're prompted to re-think serving etiquette. Buffets are likely to be replaced with meals that can be table served to guests. For many, it will be a swift and steady goodbye to finger food and shared plates as couples and venues opt for coursed dinners.
This is a great time to get a little creative; perhaps your chosen wedding venue can be more flexible with menu choices as the head count is considerably lower than usually expected? You may be able to feature everyone's favourites into the dish list, rather than opting for a traditional one-fits-all three-course dinner. If you're planning your wedding with Heritage Park Hotel, just ask us for the catering options available to you.
Entertainment is often at the heart of most wedding receptions.
From that iconic first dance, through to the entire room doing the conga after one too many from the bar – entertainment brings a fresh edge and lots of fun to the usual wedding celebration. Many couples will source testimonials from local DJ's, keen to find an entertainer who will amuse their guests for hours through the night. In the case of smaller and more intimate weddings, entertainment options could look different and if you're looking for something a little more personal, perhaps you'll consider a local band or acoustic singer to entertain your guests instead. There's plenty of choice when it comes to entertainment that works well for those more intimate weddings, including magicians and photobooths with individual prop packs for guests. We don't know quite how things will look for weddings as the months continue to pass by. For now, restrictions are in place meaning reduced numbers and smaller gatherings. For those couples who have chosen to tie the knot with us at Heritage Park Hotel – we stand by our commitment to host you the most memorable wedding day you could ever wish for. Whether it's this summer time with a more delicate and intimate ceremony (in which case, these little tips may just help!), or whether you still plan to go bold and traditional with a larger celebration – we'll ensure your wedding is everything you've envisioned and more.
To speak to us about getting married at Heritage Park Hotel, call us on 01443 687057 and ask to speak to our Events Co-Ordinator.