Time for tea! It's almost the Queen's Jubilee, so what better excuse for Afternoon Tea?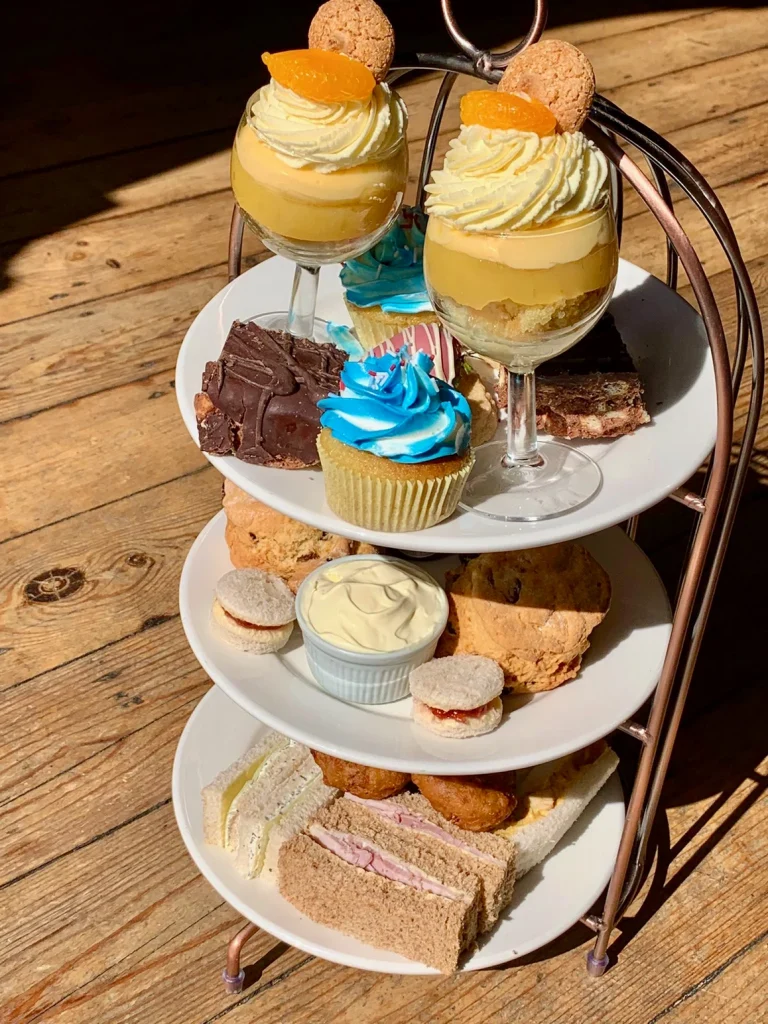 But this isn't just any old afternoon tea, this is a Jubilee afternoon tea filled with some of the Queen's favourites, including:
Orange Cupcake with Red, white and blue icing
Mandarin Trifle – Voted the dessert of the jubilee by the British public.
Chocolate biscuit cake – A favourite of Queen Elizabeth.
Lavender Shortbread – Another of the Queen's favourites
Sandwiches – just how the Queen likes them
Coronation Chicken
Cucumber, Cream Cheese and Spearmint
Cheese and Tomato on Brown
Good old fashioned Ham sandwich
With…
Fruit Scones, Clotted Cream and Jam
Bread, Butter & Jam Penny Sandwich – Or as the Queen would say pennies.
Just £14.50pp, book your celebrations now. Available from the 2nd to the 5th of June.