Now that the South Wales weather is (finally) warming up, lighter nights are arriving, and with National BBQ Week (30 May to 5 June) fast approaching, Heritage Park Hotel is the ideal destination to enjoy an afternoon or evening in the sun.
Our onsite The Loft Restaurant offers delicious dishes, perfect for indoor and outdoor dining, as well as refreshing cocktails, beer, and wine to quench your thirst, complete with our outdoor patio.
Take a look at the best of BBQ we have to offer:
Grill dishes and hanging kebabs
Beginning with the thing that's most associated with BBQ. Is food cooked on the grill.
Although our grill dishes are available all year round, they're perfect to get the taste of barbecue without the effort of cooking.
Our Mediterranean chicken or halloumi hanging kebabs are also a delicious way to enjoy barbecue flavours, served with pitta bread, Greek salad, and tzatziki.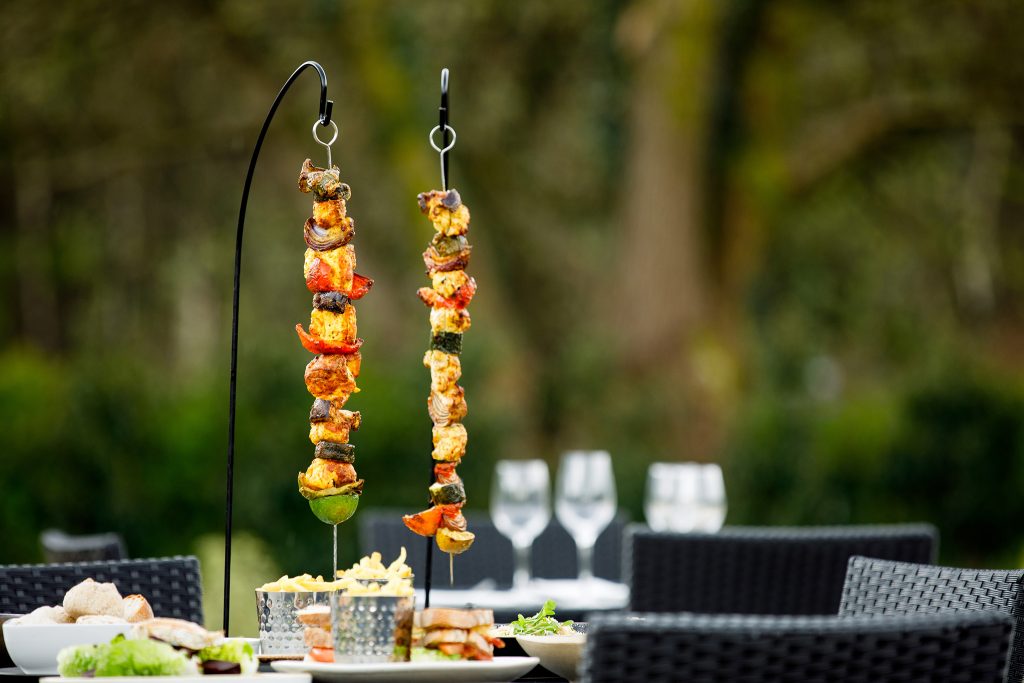 Outdoor dining
Nestled in the heart of the Welsh valley, our outdoor patio is ideal for enjoying your favourite Loft dishes outside throughout the warmer days.
Surrounded by lush greenery, you can pass the time with friends or family over delicious food or drinks.
The perfect accompaniment to an afternoon or evening on the patio are our tapas menu dishes or sharing platters giving you a taste of the Mediterranean.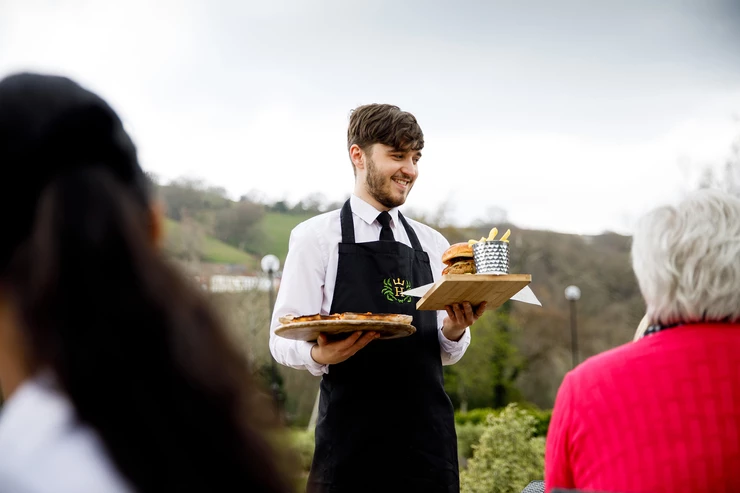 Refreshing drinks
Our extensive drinks menu includes an expansive wine list, with the option to choose between a glass or bottle of wines, including white, rose, and red, as well as Prosecco and Champagne.
Our draught and bottled beers and ciders offer a crisp variety to quench your thirst on a hot day, perfectly complementing our BBQ-inspired dishes.
As well as spirits, liqueurs, and soft drinks, our drinks menu includes a broad cocktail menu with a variety of flavours to suit everyone.