At Heritage Park Hotel we understand that your wedding day is your special day and should be as unique as you are as a couple.
We are here to help and guide you through the planning process and make sure that your day is full of friends, family, love and laughter. Today's weddings are a mix of symbols, fashions and necessities picked from different eras of history and if you're looking for a day that blends your personalities with a little tradition then look no further then these top wedding traditions for your 2021 wedding…
Something Olde, Something New, Something Borrowed, Something Blue, A Sixpence in your Shoe…
We are pretty sure you've heard this rhyme before, but let's break it down for you. The rhyme is related to Victorian and Edwardian weddings when Christian religion was at the centre of the celebration. The bride carrying 'something old' down the aisle is a symbol of the bride's history, family and heritage. The 'something new' is a prediction of her successful future and new life with her husband. The token of 'something borrowed' should be from a beloved family member of close friend to remind the bride that her loved ones will be there for her in her future life. 'Something blue' is a biblical reference, as blue symbolised purity and faithfulness in both the new and old testament. Finally, 'a sixpence in your shoe' is not only a display of future wealth, but also of the Bride's father's approval and blessing.
So, perhaps a coin in your shoe might be uncomfortable, but these are five small ways to weave some Victorian heritage into your 2021 wedding celebrations.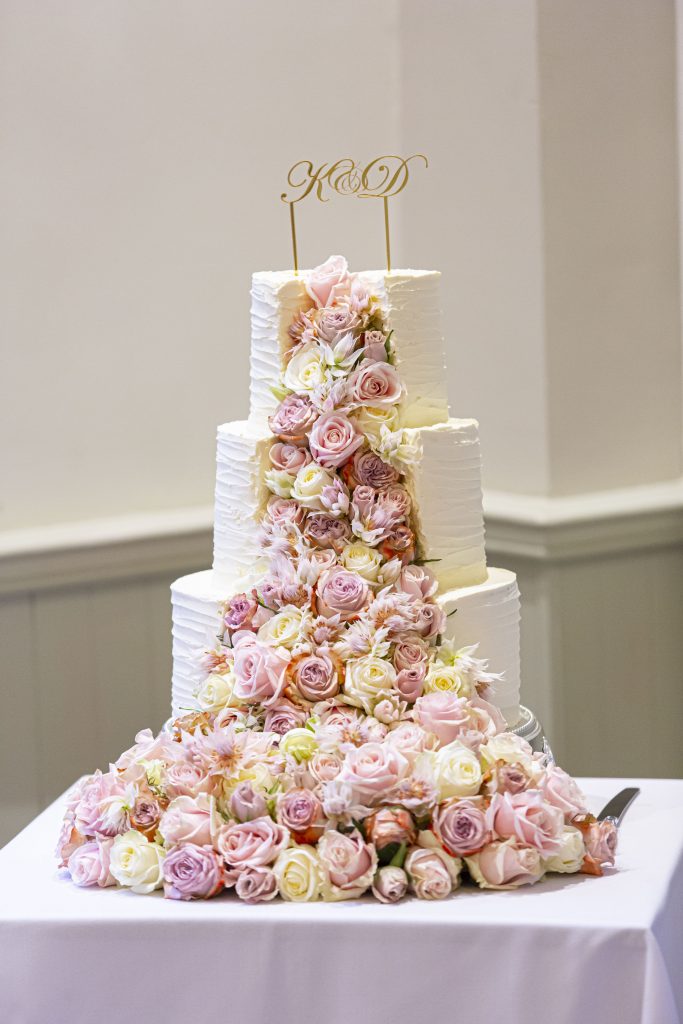 The Cake
Although not a popular choice today, fruit cake is the traditional wedding cake for one major reason; it's longevity. Historically the top tier of the wedding cake would be removed from the celebrations to be stored in a cold, dark place and used to celebrate at the couple's first child's christening. It was also customary to send a slice to all those that were unable or too sick to attend the ceremony and celebration. A slice of fruit cake would be placed in a specially designed card box and posted first class the day after the ceremony.
So although red velvet, salted caramel and white chocolate may be your first choices for your tiers, consider having one small tier of fruit cake as a nod to a bygone era. You could even freeze it, if you know you're expecting the pitter-patter of tiny feet soon!
The Bouquet
Today the bouquet is an intricate part of the styling of the bridal party, with mini versions created for the bridesmaids and even flower crowns or hair pieces. Modern brides have a huge range of styles and choices available when considering something that is truly personal to them.
Fresh flowers, dried flowers, artificial flowers…. so many options! Back in the day the bouquet was far more of a tactical, personal hygiene decision! Not every bride had the privilege of a bath prior to her big day, and fresh herbs would be put together in a bundle for her and her bridesmaids to carry up the aisle to ensure she smelt sweet and fresh.
Although we guarantee you will love the bathing facilities available the night before your big day at Heritage Park Hotel, you may like to speak with your florist about a little traditional addition of a herb to your bouquet.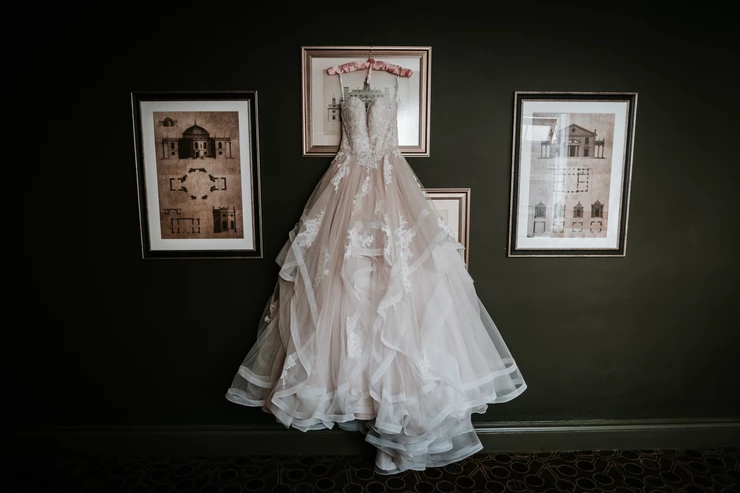 The Dress
The white, billowing, romantic dresses we know and love today are not necessarily the oldest tradition. Some say white was chosen to symbolise purity however it is back to the Victorian era for a true explanation of why we are obsessed with getting married in white. Pre-1840 brides would wear their most expensive dress for their wedding, so for the lower classes this would probably be their 'Sunday Best' but for royalty this was always gold.
It was Queen Victoria herself who married Prince Albert in 1840 and changed the fashion forever. She wore a white, satin dress with Honiton lace and a diamond necklace. As one of histories most influential monarchs, the UK and America followed suit for decades to come.
You may already be thinking about wearing white for your big day and if you are, this is a perfect way to, yet again, add some of that Victorian charm and tradition to your big day.
Favours
The idea of a small gift for each of your guests to remember the day by has been around for a very long time. Traditionally each guest would receive a favour of five sugared almonds. Not only are they a tasty treat but they represented health, wealth, fertility, happiness and longevity for the newly weds.
Favours are a fantastic way to blend a little tradition into a modern wedding. It doesn't have to be sugared almonds if that's not your thing but a little memento for your guests always goes down a treat!
Now you have several ways to add a little tradition to your big day. At Heritage Park Hotel, we celebrate you and your decisions, so above all else make sure you feel your best and enjoy your special day with us.