At Heritage Park Hotel, we understand that you may recently have gone through an emotional rollercoaster having to postpone your special day and re-arrange for other dates.
Your new date may be right in the middle of the autumn or winter season and perhaps this isn't what you expected. Amongst the chaos of re-issuing invitations, re-arranging hen and stag parties and re-designing your vision, we are here to offer our guidance. There are some important considerations when transitioning your big day into a spectacular winter wedding and embracing the cooler seasons.
Florist
Our first major piece of advice is to contact your florist as soon as you change the date and season of your wedding. If you were hoping for a specific style of arrangement or particular flowers, they may be harder for your florist to get hold of, during the winter. All flowers and foliage are seasonal and as a professional, your florist will be able to suggest alternatives or other styles that you might like to consider, which will blend with the winter season better. There may be better ways of allocating your floristry budget for an indoor celebration!
Colour Scheme
Once you've spoken to your florist it may inspire you with a whole new colour scheme or some changes to your current one. Sometimes it could be as subtle as changing the accent colour to suit a darker, more sophisticated tone. Other times you may need to re-consider the full palette. It's not only your florist that will assist with this though, your venue will be able to offer plenty of advice on what works with their premises in the winter months. A winter wedding can come with some exciting colour palette options including burgundies, plums, golds and navy. Look for colours that have a depth to them and will blend together to look warm and welcoming, just perfect for the cosy season!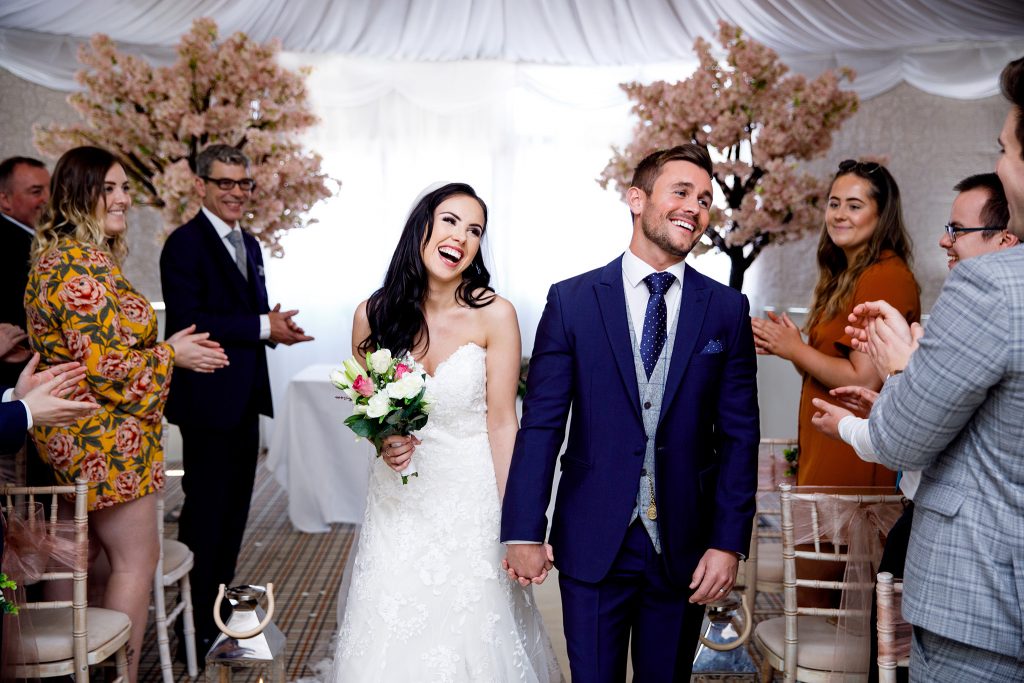 Bridal Party
It's important to be aware of the change in temperature, you may need to re-assess what your bridesmaids are wearing (especially if there are younger bridesmaids involved). There are some beautiful boleros, shrugs and faux fur capes out there that can add glamour and opulence to your look. Pashminas and cashmere wraps can offer your bridesmaids a warm, yet understated elegance. If you haven't already chosen shoes for the bridal party, you may want to go with a closed toe shoe to keep everyone's feet warm as the day goes on. Any wardrobe additions or amendments will need to be carefully organised depending on the number of people within your bridal party.
Groom's Party
For the gents you may want to consider adding a heavier material to your look, for example a tweed waistcoat or woollen blazer. It's all about the layers! Equally thick socks and leather shoes will help keep the groomsman's feet warm if you brave the external group shots!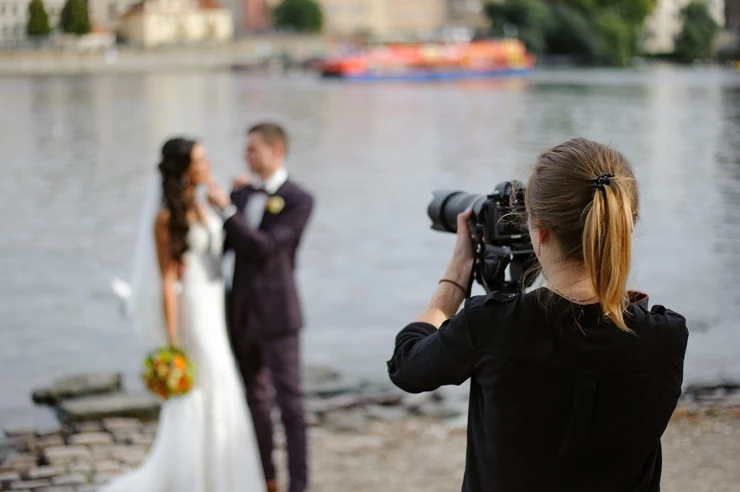 Photographer
And finally, one of the most important people to speak to is your photographer. As the person capturing your special moments you need to speak openly with them about what you want. If you relied on sunshine and warm weather for those all-important beach photos, you may now need to consider some internal shots. Take a look at your photographer's winter work, too, to be inspired by their projects with other couples in cooler climates. As another important professional involved in the transition of your big day, your photographer will be able to work with your venue as well, to find stunning internal locations for group and individual shots. There are some very subtle ways to ditch the stress and transition your wedding. It's all about keeping warm, offering a welcoming ambience and making those all-important memories as you start the next chapter of your lives! So, stay organised, take advice from professionals and have fun together creating a new vision for your special day! If you'd like to enquire about booking a 2020 wedding with Heritage Park Hotel, contact our events team.