Nestled in the heart of the Rhondda Valley, Heritage Park Hotel is here to provide a luxury experience set amongst the beauty of the Welsh countryside.
Built on the site of a historic colliery, Heritage Park Hotel is steeped in history and culture. The interior décor has been professionally curated to offer a respectful, yet subtle, homage to the location's industrial past. The setting offers access to the capital city of Cardiff and the M4 corridor leading the Swansea and West Wales making it an excellent base for exploring South Wales. Whether you are with us for business or pleasure we can assure you a prestigious experience.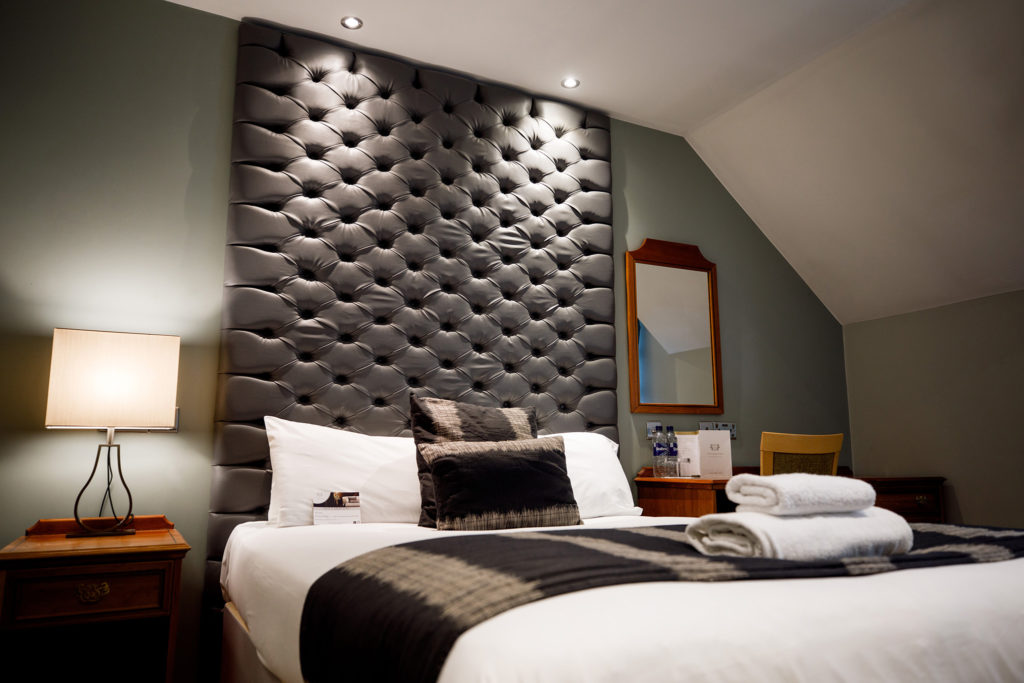 When you stay at Heritage Park Hotel you can expect an outstanding level of service in an opulent and contemporary environment…
Your Arrival
Your arrival and check-in experience is important to us and our team are dedicated to making the start of your stay as relaxed as possible. Take advantage of the complimentary parking and Wifi on your arrival as your greeted by a member of the reception team. Our dedicated individuals are also able to assist you in making dinner or bar reservations and arranging any requirements you might have for your stay.
Your Room
After check-in, it's time to explore your room! Heritage Park Hotel boasts forty-three en-suite rooms, all designed and appointed with your comfort in mind. Our exclusive Executive Suite offers sophistication and five-star quality featuring a lounge area, super king sized bed and a selection of complimentary amenities. The perfect space for a romantic getaway or celebratory stay! Our recently refurbished family rooms offer flexibility for three people, ideal for spending quality time together. All of our rooms have tea and coffee making facilities, modern flat screen televisions and complimentary toiletries.
Your Workout
Why not take a visit to our leisure facilities for the afternoon? Our fully equipped and modern gym is run by a professional and trustworthy team, is the perfect accompaniment to your regular exercise routine. With air-conditioning and a mix of cardio and weight training equipment our gym facilities provide you with a first-rate work out experience.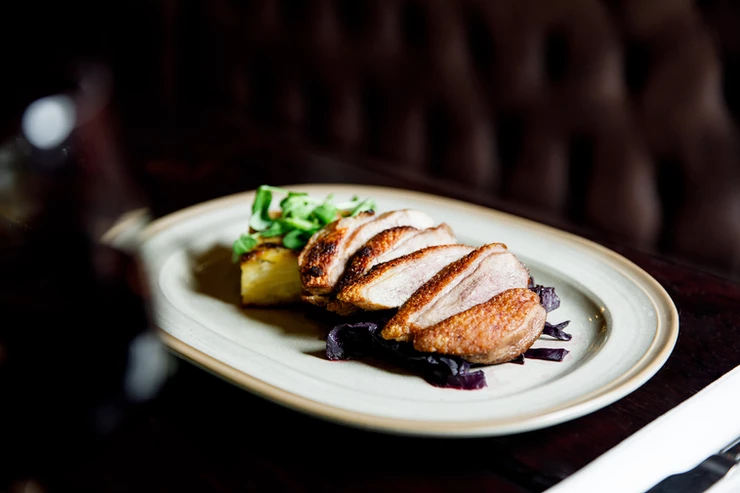 Your Dining Experience
If a workout isn't your thing then indulge with us in The Loft Restaurant. Serving the quintessential afternoon tea with a selection of hand-made sandwiches and cakes, and if it's a special occasion why not enjoy a glass of prosecco! Later in the evening we offer a full A La Carte menu, carefully curated by our head chef to ensure a flavour sensation and quality ingredients. Speak with our professional and friendly team to pair something from the wine list and enjoy the relaxing and contemporary ambience.
Your Night Cap
Conclude your evening in our 24hr bar with something from the cocktail menu perhaps? Our fully trained mixologists will freshly prepare your favourite beverage, for you to round-off your evening in style. From coffee to cognac, we are proud of our fully stocked bar! If you'd rather appreciate your drinks in private, room service is fully available.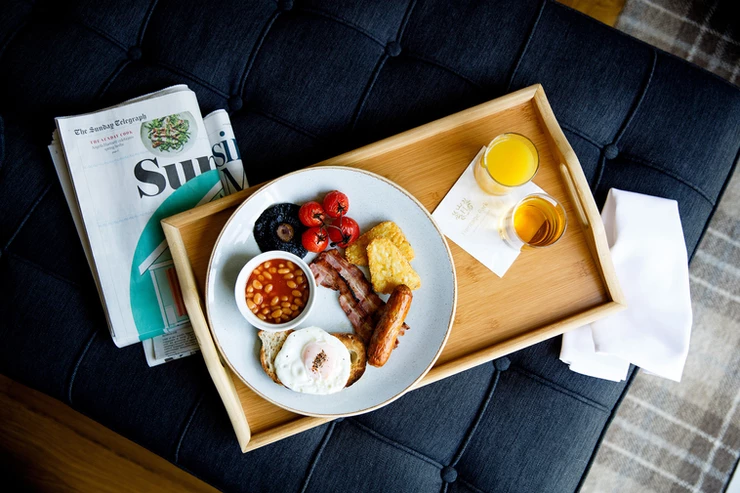 Your Breakfast
Whether you're an early riser or snoozed the alarm a few times we have an abundant breakfast offering to start your day the right way. With a wide range of continental and freshly cooked options, we guarantee to open your eyes in the right way, accompanied by charming service.
Experience the Welsh valleys in luxury and let us make your trip extra special. To book a stay at Heritage Park Hotel, use our online booking form or call our reservations team on 01443 687057